SAP SuccessFactors Human Capital Management- A complete core HR system of record in the cloud
In today's global workforce, HR solutions must be flexible and extensible, and they must support local and global compliance needs. These solutions must be able to work based not on a solution provider's rigid requirements, but on your organization's business drivers.
SAP SuccessFactors Employee Central is a complete, cloud technology-based core HR system of record that combines HR transactions, processes and data with social collaboration features and mobile functionality. It is standards-based, flexible technology, so you can deploy it in your organization at your pace. It is highly configurable to your business processes and adaptable to changing business needs.
This flexible technology extends to Employee Central Payroll as well. Organizations can now manage payroll in house with the flexibility of the cloud, reducing the burden of maintaining often costly and complex compliance and regulatory system upgrades, and lowering overhead costs associated with running payroll applications. Organizations can now deliver support to one of their most treasured assets: their employees.
Introducing Employee Central Service Center: a comprehensive solution for HR service delivery. It was developed specifically for HR organizations to search, request, track, route and respond to all HR-related questions between employees and HR service providers, all within Employee Central.
We are committed to helping our customers succeed. That is why we offer an extensive library of SAP Best Practices, with pre-configured business processes for Employee Central. Accelerate your implementation and get optimal time-to-value for your core HR processes in the cloud
Only SAP SuccessFactors gives you the talent solutions, core HR, collaboration tools, and workforce analytics you need to produce, measure, and continuously improve your business results through people, every day.
Core [HR]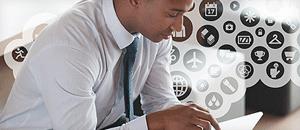 A complete core HR system of record in the cloud
Analytics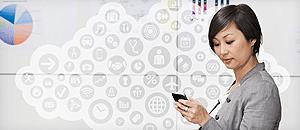 Increasing the effectiveness and visibility of HR
Talent Management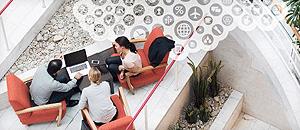 Empower your leaders, engage your employees, see the business results
Social Collaboration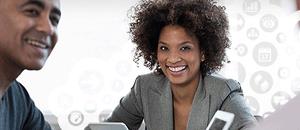 Turn HCM into a collaborative process
Small and medium-size businesses
SAP SuccessFactors scales to meet the needs of the largest organizations and the smallest. Our solutions for small businesses are cloud-based, affordable, easy to implement, and capable of growing with your organization.
Perform & Reward Bundle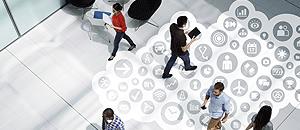 Get the Performance and Goals essentials