The SAP BusinessObjects Analytics portfolio offers a simple yet comprehensive platform for business intelligence (BI), predictive analytics, enterprise performance management (EPM), and governance, risk, and compliance (GRC).
Business Intelligence (BI) Solutions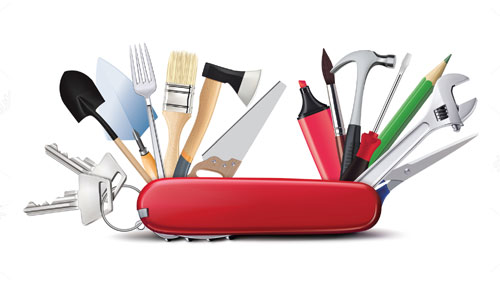 SAP solutions empower decision makers with easy access to the business intelligence (BI) they need to make faster, more informed decisions. With one suite for all insights, businesses can support a high standard for enterprise BI. As a result, organizations can boost their collective IQ by giving all users information that can help them become more effective in everything they do.
Business intelligence solutions from SAP help organizations make better decisions through:
Intuitive, self-service access to business information
Reliable and real-time business data for more informed and faster decision making
Predictive Analytics Solution
Accelerate your transformation to a digital enterprise with predictive analytics
Reimagine your business processes for the digital economy using a predictive factory-based approach and techniques to optimize resources and improve margins.SAP's predictive analytics software can help you:
Accelerate decisions with automated predictive techniques and results
Deploy and manage thousands of predictive data sets and models cost effectively
Scale to mass adoption level by bringing insights where people interact – in processes and applications
Included Capabilities
Model Management
Build thousands of business processes powered by predictive insights using model management
Empower your business to optimize decisions and improve margins by deploying and embedding thousands of predictive data sets and models directly into business processes. SAP software with model management capabilities can help you:
Scale and maintain peak performance for every model and schedule updates as needed
Manage the predictive lifecycle – data preparation, model building, model evaluation, deployment, monitoring, and versioning with the required enterprise governance
Predictive Modeling
Create high-performance predictive models with automated techniques or by selecting your own algorithm
PUse automated techniques and create predictive models without code experience. Analysts and data scientists can get excellent results by simply configuring and fine-tuning parameters. Our predictive modeling software can help you:
Get great accuracy in most data situations
Gain easy access to a variety of algorithms
Use models created with programming languages such as R.
Predictive Data Management
Reduce the time needed to prepare and manage predictive data sets dramatically using just clicks
Accelerate the preparation of data sets that you can subsequently use in predictive analytics activities. Our predictive data management software can help you:
Join various data sets such as demographics, transactions, and services calls
Create meaningful predictive data sets that may include up to 15,000 variables
Increase the ability to derive more accurate, predictable results
Create hundreds of new attributes and aggregates without writing a single line of code
Scoring
Reduce the cost and latency of applying models to new data through in-database scoring.
Apply models directly in databases and avoid time-consuming data movement and resulting costs. Use scoring capabilities available in SAP software:
Speed up scoring and apply predictive model instantly as events occur
Generate code for a variety of target databases
Embed accurate predictive results into business processes
Predictive Network and Link Analysis
Enterprise Performance Management (EPM) Solutions
Plan and simulate in the moment, be the engine of insight, and improve results with enterprise performance management
Increase revenue and profitability through the ability to better strategize and plan, analyze and optimize, and close and disclose with SAP software for enterprise performance management, also known as corporate performance management. Use our software to:
Improve financial planning and analysis and escape Excel proliferation
Drive profitability with fact-based decisions
Deliver a faster, more reliable close to disclose
Reduce cost and risk
Governance, Risk, and Compliance (GRC) Solutions
Navigate risk and manage controls and compliance confidently with governance, risk, and compliance solutions
Adapt quickly to changes in the economy, technology, and regulations to strengthen your business with software for governance, risk, and compliance (GRC). With our solutions, you can:
Simplify your approach to GRC by integrating and automating key GRC activities into existing processes
Reduce complexity and improve insight by visualizing and predicting how risk impacts performance

Protect your company's reputation and financial well-being by strengthening risk management practices